Piano Lessons in Pittsburgh (Upper St. Clair)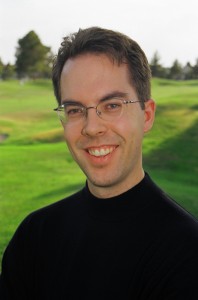 I am a piano teacher located in Pittsburgh, PA (15241) with a Masters degree in piano performance and a Bachelors degree in mathematics. I am also a permanently certified teacher through MTNA (Nationally Certified Teacher of Music). I teach kids age 5 and up, and I teach all levels (beginning through very advanced).
Background: In June 2012, my family and I moved from Reno, NV to Pittsburgh, PA so that my wife could pursue her medical residency. I am a high-level teacher, and saying goodbye to 45 students was very difficult, especially since half of them I had nurtured all the way to an advanced level (5 students were learning concertos). In Reno, I would regularly receive transfer students from other teachers when students advanced beyond their comfort zone of repertoire level, and I got many referrals from Dr. James Winn, professor of piano at University of Nevada, Reno. I had to start over after the 2012 move, and consequently, I now teach a lot of beginners and intermediate students. However, I pride myself in getting great results at any level or any age, and I'm happy to teach anyone who wants to learn!
I have performed some of the most difficult works in piano repertoire, and I've always taken great pride in being one of very few piano teachers who performs (memorized music, just like students) in all three recitals each year in order to provide students with inspiration.
Results: Many of my former students have been accepted into competitive music programs and received music scholarships after graduating from high school, and numerous students have gone into teaching careers themselves. My students always feel confident when participating in outside musical events because of the high standards I set for them. One-hundred percent of my students have received Superior ratings in the NFMC festival each year since 2013 when my students first started participating in this festival (my students did not participate before 2013 since there was no NFMC presence in Reno, NV, but my students participated in a local festival in Reno from 1998-2012 with similar results).
Rate: Payment each month is the same flat amount, based on 46 lessons per year. Please contact me for actual rate.
Technology: Students are encouraged to spend 15 minutes per week before or after their normally-scheduled lesson using ear training and theory software on the studio computer. I use ear-training software to accommodate all ages and levels of music. When students advance beyond basic theory/ear training software, they move on to collegiate-level software that would normally constitute a two-year program for college music majors.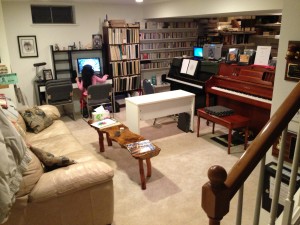 Adults: I am very accommodating of adult students. I have taught adults of all ages throughout the years, ranging from beginners to very advanced students who have music degrees.
Clearances: I have Pennsylvania Child Abuse History Clearance as well as "no record" from the PA Police criminal record check.
Prospective students may also want to visit www.twedt.com to see my artist site, which includes audio samples of performances, compositions, sheet music, and video.
If you are not one of my students, be sure to check out the CD shopping links in addition to the links to the right, which are probably the greatest resources of general interest on this website.
There are articles on my music blog that would be of interest to anyone.