Student Events
Recitals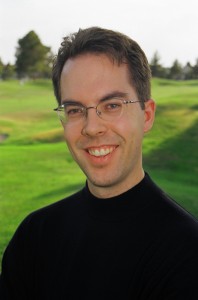 I put on three recitals per year for students. Recital performances are recorded digitally, and students get immediate feedback by listening to their own performances in the lesson following the recital. All recitals are open and free to the public, held at Westminster Presbyterian Church in Upper St. Clair. This venue provides a wonderful 7-foot concert grand Yamaha piano, incredible naturally reverberating acoustics, and a beautiful sanctuary. I play at the end of every recital to provide inspiration to my students.
Piano Classes
Held six times per year, piano classes serve as a less formal way of getting performance experience in a fun group setting of 4-8 students, always accompanied with pastries, cookies, or other desserts. Kids in middle school and under compete for prizes in each class by giving constructive criticism on each others' performances.
Special Events
I spend time outside of lessons enabling students to participate in events such as additional outside recitals, festivals, competitions, master classes and workshops, all of which are made possible by music teacher associations and other organizations.  These include (in approximate order of how competitive each event is):
More importantly, I ensure my students enter such events with a very healthy mental attitude: win or lose, high rating or low rating, these events are learning experiences and primarily for fun – there is nothing to lose and everything to gain. That said, my students consistently get the highest ratings in festivals and are very competitive when they enter competitions. Students also have access to recitals put on by music teachers associations that I'm a member of.
Some teachers completely isolate themselves and their students from any events outside of their own studio, and this is nothing short of tragic. It is no worse for a teacher to force all students down the road of becoming concert pianists than it is for a teacher to hide the world of festivals and competitions from all of their students. Every teacher has students who are eager to participate in festivals and competitions. Some are motivated by trophies and awards, others want to connect with peers, while others simply feel it pushes them to do their best.
Click to view past recital programs:
2017-2018: October 14, 2017 · February 10, 2018 · June 2, 2018
2016-2017: October 15, 2016 · February 18, 2017 · June 3, 2017
2015-2016: October 11, 2015 · February 13, 2016 · June 4, 2016
2014-2015: November 1, 2014 · January 31, 2015 · June 6, 2015
2013-2014: October 26, 2013 · February 9, 2014 · June 8, 2014
2012-2013: (moved from Reno to Pittsburgh)
2011-2012: October 22, 2011 · February 25, 2012 · May 5, 2012
2010-2011: October 16, 2010 · February 26, 2011 · May 7, 2011
2009-2010: October 17, 2009 · February 27, 2010 · May 15, 2010
2008-2009: October 18, 2008 · February 21, 2009 · May 16, 2009
2007-2008: October 6, 2007 · February 2, 2008 · May 17, 2008
2006-2007: September 9, 2006 · February 3, 2007 · May 12, 2007
2005-2006: September 24, 2005 · February 4, 2006 · May 13, 2006
2004-2005: September 11, 2004 · January 29, 2005 · May 7, 2005
2003-2004: September 6, 2003 · January 24, 2004 · May 1, 2004
2002-2003: September 7, 2002 · January 18, 2003 · May 3, 2003
2001-2002: September 8, 2001 · January 19, 2002 · May 11, 2002
2000-2001: July 29, 2000 · December 2, 2000 · May 5, 2001
1999-2000: October 15, 1999 · February 25, 2000
1998-1999: August 29, 1998 · February 27, 1999 · June 25, 1999
1998: February 27, 1998
1997: (started teaching)